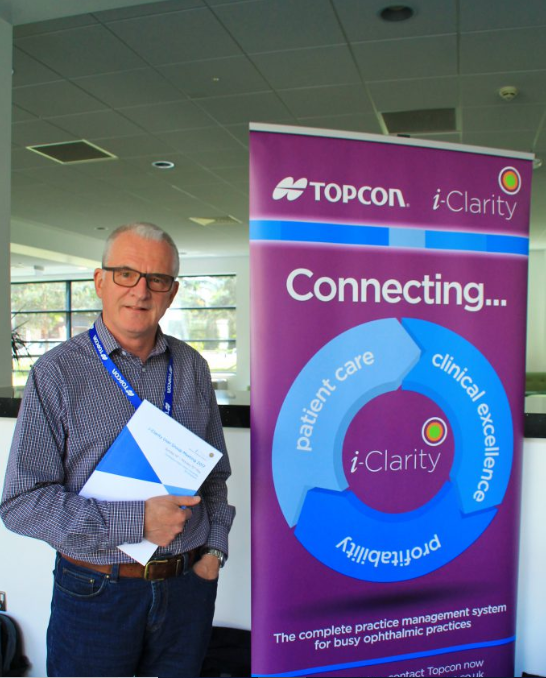 For the last 5 years the i-Clarity Practice Management system has been supplied by Topcon GB, the UK's leading supplier of optical instrumentation. We have enjoyed a close and productive relationship with Topcon over the last 5 years and they have done a fantastic job of establishing i-Clarity in the UK marketplace as a major player.
Topcon and ourselves have come to the decision that the place for i-Clarity now is back with its founder and developer. We are excited to continue building on the foundation Topcon have built. We will take full responsibility, both for supporting the existing user base and servicing the many new potential users who are keen to embrace the new ways of working that i-Clarity facilitates.
Topcon will be using this development to refocus on their core business. Andy Yorke, MD of Topcon GB had this to say: 'recent events both within Topcon and externally – of which Brexit is the most significant – have required us to review every aspect of our business, and I have reluctantly come to the conclusion that we must re-focus our resources on our traditional and core business of ophthalmic instrumentation and Intra-Ocular lenses.'
We have enjoyed working with Topcon, and remain on very good terms with them, which obviously facilitates the further development of instrument links. But our new independent status means that we can develop and market links to other manufacturer's equipment as well. This, combined with the fact that i-Clarity is already one of the most comprehensive system on the market today, means that the reality of a fully integrated, paperless practice is now available to all UK opticians, no matter whose instruments they favour.